Elder Law Estate Planning
Most adults in the United States don't have a will or estate plan. Of those who are 55 years old and up, only 47.9% have some sort of estate planning document.
While it is an uncomfortable thought, you are more likely to need a will or estate plan as you get older. You may be more susceptible to illness or struggling with chronic conditions.
The last thing you want is to take your health for granted. Unexpected accidents or health crises can wreck the life we once knew. We never think it can happen to us — until it does.
Don't wait to secure your future and that of your family's. Waiting may mean that you are no longer in control and unable to make critical choices in your medical care.
The good news? It's never too early or too late to gain peace of mind. Get your estate in order sooner rather than later.
Call Christie Arkovich, P.A. at 813-258-2808 today.

Many people don't think they have any assets to pass on. Even if you're not ultra rich, you still have a home, a family, and finances to take care of.
But the reality is that wills are not enough to take care of those elements. Your loved ones may still have to spend years and thousands of dollars in probate court.
Estate plans encompass a will, but they go far beyond that. We also take care of:
Powers of Attorney for your health care and financial decisions. In the case that you become incapacitated, you can appoint a loved one to take care of those decisions for you.
Guardianships for future care. If you develop a chronic condition, such as dementia, and cannot care for yourself, you can designate a guardian to care for you.
Trusts to protect assets for the trustees who will inherit them.
Medicaid Planning to ensure that you have free or low-cost health care and medication in the future, saving you money and worry.
Advanced Healthcare Directives to designate a trusted individual to carry out your end-of-life wishes.
Elder Litigation to correct abuses of power. Our litigation skills are our biggest strength. Is a trustee, power of attorney, guardian, or other appointed individual refusing to act in your best interest or that of an elder? With 25 years of experience in litigation, we can help.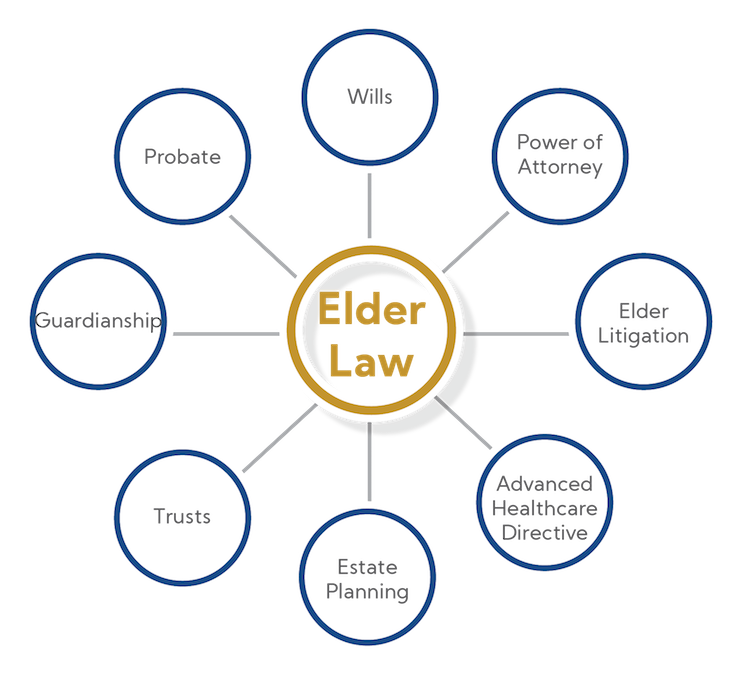 My elderly mother was supposed to receive trust assets but the trustee, a well-known, big, powerful financial corporation was doing everything it can to deny, and delay the distribution, knowing full well that my mother was under hospice care. I consulted with two different lawyers before being referred to Ha Dao, Esq., who immediately filed suit against the corporation, demanding accountability. Within weeks, we were able to have a hearing and the case resolved in a matter of a few months. I don't believe we could get the result we did, but for Ha's fierce but tenacious litigation strategy. She was always accessible and prompt in responding to our questions, as well as being thorough and patient in her explanations of the complex issues involving in my mother's case. I am glad I have found a true defender of my mother's rights.
- Fatimah and Bernard
I found Ha Dao extremely approachable, genuinely empathetic and holding a great sense of humor. When you get her in a court room note that she is polished, extremely well prepared, but most importantly a fighter! Very quick on her feet with rebuttals and not at all intimidated. She held her own against the four attorneys that used nasty tricks to have the judge rule against me. She knocked everyone one of them down. Her arguments on my behalf were awesome and the end result was my being appointed guardian. I cannot say enough about how appreciated Ha Dao is. She surprised me with an aggressive commitment to fight. Not just go through the motions, but actually fight for me.
- William, St. Pete
Steps to Get Started
1) Set up a free consultation with Christie Arkovich, P.A. today


2) Make your wishes legally binding


3) Enjoy the peace of mind that comes with securing your family's future

Like most people, chances are that you haven't given a will or estate plan another thought. You might be putting it off because you find yourself too busy or think you have enough time.
If you do have a will or plan, you likely haven't updated your documents in a few years.
No matter how modest your estate, the time to legally protect your future is now.
Most importantly, you should select an attorney who is knowledgeable in asset protection and who genuinely cares. Hiring an attorney is a long-term decision, whether that relationship lasts months or years.
At Christie Arkovich, P.A., we take the time to thoroughly understand your situation and treat your case with compassion. You deserve an attorney who you can talk to and who will hear you out.
We pay attention to your needs and pick up the phone when you call us — it's as simple as that.
Are you ready to take care of your estate plan and make sure your family is cared for in the event that you pass?
For a free consultation, call our firm at 813-258-2808 today.