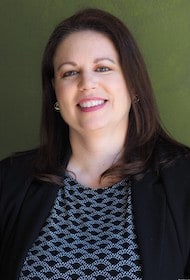 Barbara C. Leon
Why Do I Do It
Q. What is It You Enjoy Most About Being a Lawyer?
A. I enjoy helping people. Whether it's saving someone's home from foreclosure, or assisting them with alleviating their debt, it is very gratifying to help people through difficult times and see a successful outcome for them in the end.
Q. Why Do You Like Solving Problems so Much?
A. I've always considered myself to be a "problem solver." I never back down from a challenge, and it is very satisfying to be able to do something most people cannot do, such as help borrowers to save their homes, discharge burdensome debt, or arrange for an affordable payment plan on their student loans. Being a borrower of student loans myself, I can understand the predicament of trying to live your life while making payments on your education. It is this experience that drives me to help others "have a life" while still being able to repay their student loan debt.
When You're Not Busy Being a Lawyer, What Do You Do?
Q. What is Your Favorite Activity?
A. My son and I (and my husband, to a lesser extent), are Disney fanatics. We have annual passes, and we go at least twice a month. We also visit Sea World and Busch Gardens quite frequently, especially if there is a food festival taking place, because we love to eat! I also enjoy the beach. I can spend hours just lying on the sand, listening to the waves crash on the shore.
Q. What is Your Favorite TV Show?
A. When I get some time to myself, I indulge in my guilty pleasure: reality shows. TLC is probably my favorite channel. I also enjoy watching several shows with my husband, such as Big Bang Theory, Veep, Homeland, and various Netflix shows, like Orange is the New Black and Master of None.
Q. Family Life?
A. I have been happily married for over 12 years now, with one 10 year old son. We also just adopted a little puppy named Teddy, who is currently keeping us very busy!
How Do I Do It
I genuinely care about each individual case, and I see my clients as people who deserve individual attention, not just another retainer fee. I see cases like a game of chess; you have to anticipate what your opponent is going to do and act accordingly. To quote Ms. Arkovich, "it takes confidence to be a good lawyer." I enjoy being at the forefront of new strategies to assist my clients to achieve successful outcomes. I was one of the first attorneys in Tampa to file a Motion to Strip a second mortgage in a Ch. 13 case. I was able to save dozens of clients thousands of dollars by eliminating the junior liens on their homes. Now, that practice is commonplace, and I continue to employ it today.
For many years, most attorneys (myself included) believed that little to nothing could be done about student loans. Now, my perspective has completely changed. With the epidemic of student loan defaults taking place nationwide, I am proud to say that our firm is one of the very few in our area that assists borrowers with both federal and private student loans. When I receive referrals from past clients as well as other attorneys, I appreciate the trust that they have in me to send new clients my way, and I am happy that I can help borrowers who cannot find assistance anywhere else.
Bio
I have been a Florida licensed attorney for almost 20 years since graduation from Stetson College of Law in 2002 with honors. In addition to being an editor on Stetson's Law Review, I gained practical experience through an internship with the United States' Attorney's office and a clerkship with a Federal Magistrate Judge. Thereafter, I worked in consumer bankruptcy practice for approximately 5 years. I then spent some time in creditor practice before returning to my happy place: bankruptcy. I spent about another 5 years representing both individual and corporate debtors in Ch. 7, 11, and 13 before joining Ms. Arkovich's practice. Here, I have diversified my practice to not only include bankruptcy, but also foreclosure defense, consumer collections litigation, debt defense, and student loans.