Bankruptcy
Chapter 7 Bankruptcy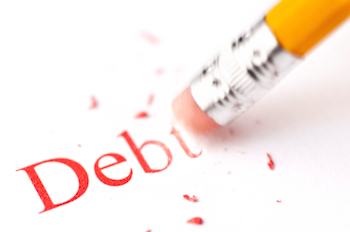 A Chapter 7 bankruptcy eliminates all general unsecured debt such as credit cards, medical debt, and signature loans. You must qualify to file a Chapter 7 and if you have extra income after you pay your bills each month, you likely will not qualify. In other words, if you do not have "disposable income" left over, then you will qualify for a Chapter 7. Much of your property (personal and real) may be exempt and you will be able to keep it. Anything that is not exempt will be sold by the Bankruptcy Trustee to partially repay your creditors. A Chapter 7 debtor will receive a discharge in as little as 90 days.
Chapter 13 Bankruptcy
A Chapter 13 bankruptcy is commonly considered a "reorganization". It is primarily used by people who have extra income each month and have an ability to partially repay their debt. A second common use of a Chapter 13 bankruptcy is to retain non-exempt property. Many debtors will use the reorganization plan provided in a Chapter 13 to have a longer period to pay mortgage arrearages, cram down an underwater vehicle or investment property to the actual value of the property. To qualify for a Chapter 13, you must have less than $383,175 (this periodically changes) in unsecured debt and $1,149,525 of secured debt. There are no caps on debt discharged in a Chapter 7 or Chapter 11. A Chapter 13 plan often lasts three to five years. Any debt due to the general unsecured creditor that is not paid in the plan is discharged at the completion of the bankruptcy.
Small Business Bankruptcy
As a small-business owner, you may have been especially hard-hit by the recent global health crisis. When revenue drops unexpectedly, it can be hard to keep a small business afloat.
At Christie D. Arkovich, P.A., we understand what you are going through. We are committed to helping you reduce your debts and regain control of your finances while keeping your doors open.
Our attorneys have many years of bankruptcy experience, including Chapter 11 cases of all types. One of our attorneys also has an MBA, and her on the ground experience has helped many businesses over the years get back on their feet.
Means Test
In 2005, Congress passed the Bankruptcy Abuse Prevention & Consumer Protection Act. This Act now requires that a Means Test be applied to all debtors except those with primarily business debt. It is essentially a test that requires a comparison of the debtors' income to the median income in Florida. Expenses are also run through a means test for a comparison to the IRS national standards for your family size and location. Even if your income is substantial, you may still qualify for a Chapter 7 bankruptcy if you have a large family. Normal expenses are deducted such as standard mandatory payroll deductions, secured debt such as vehicle or home loans, priority unsecured debt such as child support, alimony, certain taxes etc., necessary and reasonable living expenses per the IRS regulations, certain other extraordinary expenses, health expenses or other actual expenses.

Sample Trustee Questions at Your 341 Meeting of Creditors
About five weeks after filing a bankruptcy, debtors are required to attend a Rule 341 Creditors Meeting. At the 341 meeting, the Trustee will ask a series of questions that are designed to determine the cause of filing, the goals of filing and other pertinent information about your income and assets. Your creditors may appear at this meeting, although they often do not attend – as the trustee typically asks the same questions they would have.
The Impact of Bankruptcy on your Credit Rating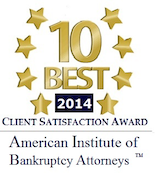 Contrary to belief, filing bankruptcy can actually help your credit. Initially it will take a dive most likely. But you'd be surprised about how fast you can rebuild your credit. Generally, the last eighteen months is the most important in a person's credit history. Your loan to debt ratios will improve drastically upon discharge. Debtors can obtain credit cards shortly after filing the bankruptcy. People can obtain car loans during or shortly after a bankruptcy. After two years, most people who file bankruptcy are able to buy a home, sometimes earlier if they have saved a down payment.
Taxes in Bankruptcy
Our clients are often surprised to learn that most taxes can be discharged in a bankruptcy if you wait long enough. This excludes unpaid sales or payroll taxes. But regular income taxes are subject to discharge in bankruptcy if you meet several tests.

Reboot Your Life With Bankruptcy
Life isn't meant to be lived paycheck to paycheck. Learn how to break the cycle and download our free guide "Reboot Your Life After Bankruptcy: How to Take Your Life Back From Your Creditors".
Bankruptcy Timeline
Bankruptcy can be mystifying. We have organized a brief timeline to help you understand what goes into filing, what to expect and when to expect it