Small Business Bankruptcy
Our goal is to help our community not only survive COVID-19, but thrive in a new environment whatever that may look like. Our attorneys at Arkovich Law have many years of bankruptcy experience, including Chapter 11 cases of all types. One of our attorneys also has an MBA, and her on the ground experience has helped many businesses over the years get back on their feet.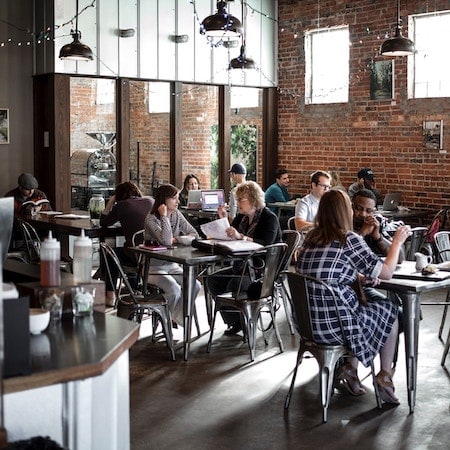 Given the current global health crisis, many small businesses will now be needing the assistance of a Ch. 11 bankruptcy in order to stay in business.
Small businesses often struggle to reorganize effectively under Chapter 11 of the Bankruptcy Code. To address this issue, Congress passed the Small Business Reorganization Act of 2019, effective February 2020. The Act aims to make small business bankruptcies faster and less expensive, thereby making Ch. 11 a viable option for small businesses who previously could not afford to take advantage of Ch. 11 reorganization.
What are the upsides of this approach? There are several: no creditor committee, only the debtor can file a plan, nor quarterly trustee payments, and no disclosure statement. These terms may mean nothing to the average business owner, but they mean everything to a bankruptcy attorney and can lead to a successful bankruptcy. This all means that a case can be resolved fairly quickly for small businesses trying to recover from various sheltering in place orders. It is not a personal bankruptcy for an individual, but rather a restructuring and elimination of certain debts for a business.
The Act applies to business debtors with secured and unsecured debts totaling less than $2,725,625. However, the CARES Act temporarily increased the debt limit to $7.5 million for cases filed on or before March 27, 2021 - so for the next full year. Single asset real estate debtors are not eligible to file under the SBRA.
At Arkovich Law, our attorneys have many years of bankruptcy experience, including representing debtors in Ch. 11 reorganizations. In response to the current need for small business bankruptcies, our firm is now accepting small business Ch. 11 clients.
For our fellow attorneys, when you refer a potential Ch. 11 client to our office, you can be assured that they will be represented by experienced bankruptcy attorneys with an impeccable reputation with the Courts, Trustees, and their colleagues. We appreciate your referrals, and look forward to assisting small businesses in these uncertain times.