About Us
Why Hire Arkovich Law?
We are a law firm helping people to reduce student loans and other debts, including filing bankruptcy if necessary. Don't believe others who say nothing can be done about student loans - we are seeing fantastic results every day! I was formerly trial counsel for Sallie Mae and other student loan servicers in bankruptcy dischargeability cases. I "switched sides" and now represent student loan borrowers and other debtors both inside and outside of bankruptcy. Since getting rid of student loans is so difficult in bankruptcy, we have had to get creative in finding ways to reduce the debt to affordable and sustainable payments with an end in sight.
When your future depends upon results, our attorneys will be there for you to 1) keep you abreast of the status of your case; 2) keep your case moving toward a positive resolution so you can move on with your life; and 3) above all obtain the best result possible.
RESULTS:
The lawyers at Arkovich Law pride themselves with achieving "out of the box" results utilizing tools and techniques that other attorneys often overlook. As a result, your matter can often be accomplished with less cost and in less time with better financial results.
CLIENT CARE:
Our excellent client reviews are a testament to our willingness to go the distance in achieving results for our clients while treating our clients with compassion, understanding and above all working as a team to achieve the best results possible. Our team of dedicated lawyers and support staff provide a "Client First" experience to reduce stress along with debt.
OUR CREDENTIALS:
Ms. Arkovich is a Florida licensed attorney for over 25 years. She was former trial counsel for Sallie Mae, ECMC and other student loan servicers and guarantors in the late 1990s and early 2000s. She is a frequent CLE (Continuing Legal Education) lecturer on student loans and consumer debt collection laws for other attorneys.
In 1995, Ms. Arkovich started her own law practice in Tampa. Presently the firm handles consumer bankruptcy, debt defense, student loans and foreclosure defense. This includes suing debt collectors for wrongful collection of debts, debt defense, debt settlement and various types of debt resolution.
Ms. Arkovich graduated from Stetson College of Law with honors in 1992. She was also a member of Stetson's Law Review. During law school, Ms. Arkovich fulfilled an internship with the Hillsborough County State Attorney's Office and clerked for the Florida Bar. Before starting her own firm she practiced commercial law for three years with other private law firms in Tampa Bay. Coming from an entrepreneurial family, Ms. Arkovich always wanted to run her own firm.
The firms' attorneys are members of the National Association of Consumer Bankruptcy Attorneys, the National Association of Consumer Advocates, the American Bankruptcy Institute and the Tampa Bay Bankruptcy Bar Association.
Recently the firm obtained a judgment in a case of first impression in the State of Florida discharging several hundred thousand dollars in private student loans resulting from our client's education at a Caribbean medical school ineligible for federal funding. This argument challenging the qualifications of the educational loan is gaining speed around the country in bankruptcy courts. It is creative out of the box arguments like this that will make the difference in our clients' lives.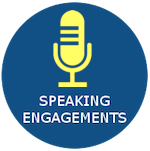 Meet Our Tampa Bay Florida Lawyers and Team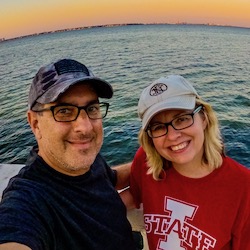 Christie D. Arkovich
Founding Attorney
I've been an attorney since 1992 – a long time. I wouldn't want to do anything else as I love the legal strategy and solving problems for others. But I place equal importance on quality of life and family time and make sure to carve out time to game, hike, bike, kayak, garden, read and travel!
---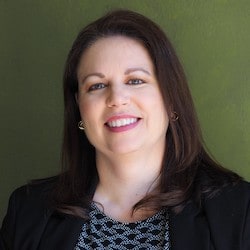 Barbara C. Leon
Managing Partner
I joined the firm as an associate attorney in 2014, and have been a Florida licensed attorney since 2002. I am married with one teenage son. In our spare time, we enjoy watching TV and movies together as a family, as well as visiting theme parks, the beach, and travelling to South Florida on a regular basis to visit family. We also have a chubby little Yorkie-poo named Teddy, who keeps us on our toes with his antics!
---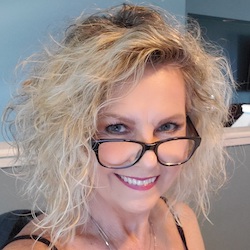 Angie Jamieson
Certified Paralegal
"I believe everyone deserves a second chance, so helping our bankruptcy clients to get a 'fresh start' is one of the most enjoyable aspects of my day!"
Joining the firm in 2009, Angie is a certified paralegal focused primarily in the area of bankruptcy. She is married, with 2 adult children and 2 grandchildren. Angie is a 17 year member of Ye Mystic Krewe of the Santa Margarita, the Order of the Eastern Star and National Association of Legal Assistants. In her free time, she enjoys her piano, gardening and plundering for local charities with her krewe.
---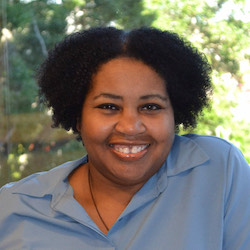 Kat Gambrell
Office Manager
Kat has been working in the legal field for over 15 years! She is originally from Prince Georges County, Maryland and relocated to Florida in 2002. She loves the family atmosphere and teamwork of our office, and in her spare time, enjoys reading, writing, watching the NFL (Go Bills), as well as spending time with her son, Michael and her dog, Freckles.
---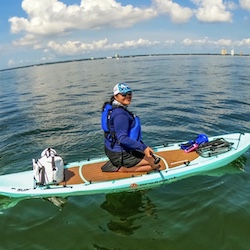 Sandra Rodarte
Intake Coordinator
I came to Tampa to Attend USF in 2006 and never left. I have been with this amazing team since June of 2017. In my free time, I enjoy spending time with my family, kayak fishing and most recently paddle boarding. I am also testing out my green thumb by growing an avocado on the porch.
---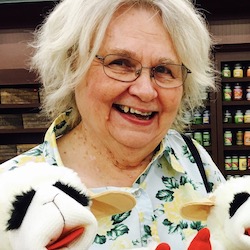 Mary Eppard
All things Mom.
Mary, who happens to be Christie's mom, works in the office part time helping in all things. In her spare time, she enjoys Netflix and bossing Christie around – not really! She is bummed we are all working remotely during the pandemic and is looking forward to seeing everyone again soon!
---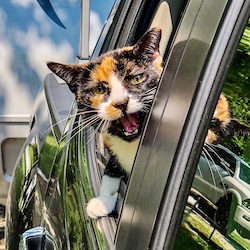 Chloe
Office Calico Cat
Chloe found us after not doing so well in the wild and adopted our office as her new home at around 1-2 years old. She wound around clients' legs, love to be petted, and even stared down one client in the conference room. She lived at the office for four years, and now travels sometimes with Christie in the camper while we are remote working.