Firm Overview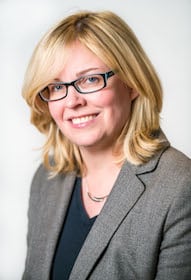 Ms. Arkovich graduated from Stetson College of Law with honors in 1992. She also was a member of Stetson's Law Review. During law school, Ms. Arkovich fulfilled an internship with the Hillsborough County State Attorney's Office and clerked for the Florida Bar. She practiced commercial law for three years with other private law firms in Tampa Bay.
In 1995, Ms. Arkovich started her own law practice in employee rights. Consumer bankruptcy was added to the practice a short time later. Now bankruptcy and foreclosure is the primary focus of the practice. Recently, the practice expanded to include suing debt collectors for wrongful collection of debts, debt defense, debt settlement and student loan workouts.
Ms. Arkovich is a graduate of the prestigious Max Gardner's Bankruptcy Boot Camp which has been featured in Business Week magazine and on ABC's Nightline. This has helped to arm the law firm with the knowledge and resources to fight mortgage companies in foreclosure actions as well as adversary proceedings in bankruptcies. In June 2010, Ms. Arkovich also attended a specialized training bootcamp offered in Minneapolis by Pete Barry, Esq. Mr. Barry is a well known consumer rights attorney having represented thousands of clients who were victims of unscrupulous debt collectors. Ms. Arkovich is a member of the National Association of Consumer Bankruptcy Attorneys and the National Association of Consumer Advocates.
In order to be effective in today's fast-paced world of business and employment, an attorney must always keep in the forefront the overall goals of each client, striving to surpass those goals whether through negotiation or litigation. To this end, Ms. Arkovich endeavors to be a counselor in the truest sense of the word in assisting her clients to achieve their objectives.
Office Hours And Fees

Our office hours are from 8:00 a.m. to 5:00 p.m. Monday – Thursday. We close on Fridays at noon. (evening appointments available on Wed/Thurs)
Most consultations are free for the first ½ hour, unless the matter is outside of the normal scope. If you will be charged for the consultation, you will be advised prior to the start of the consultation.
Bankruptcy: Free first 1/2 hour (in person or over the phone)
Foreclosure: Free first 1/2 hour (in person or over the phone)
Consultation fees are waived occasionally, please advise via telephone or email the circumstances surrounding your case and/or finances.