Behind in Your Student Loans: We Can Help You Avoid Default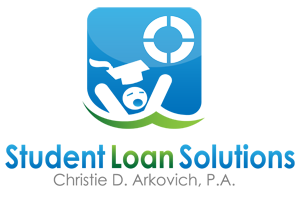 Are you behind in your student loans or facing a huge monthly payment you cannot possibly afford? Most people don't know about the options available to address student loan issues.
We do not recommend default for federal loans. Collection fees upon default range upwards towards 20-30% with incentives to the private debt collectors hired by the U.S. government that penalize the former student or unfairly takes advantage of their lack of knowledge of the system. Debt collection violations are commonplace. It's no longer a system that I am proud of.
I've represented Sallie Mae, USA Funds, TERI and ECMC in nearly 50 bankruptcy cases throughout the State of Florida in the past 25 years. Approximately a dozen went to trial with only one loss involving a closed school in Miami. The discharge hardship standard presented by the Brunner case is a difficult test for a debtor to meet. Based upon these experiences, we have analyzed the various non-bankruptcy options recently available with more improvements to come in 2013 and 2014. We have created a new practice area to assist our consumer clients with their student loan debt.
Our experience in bankruptcy court representing student loan guarantors has led us to believe that bankruptcy in its current form is not the forum for debtors to deal with unaffordable payment plans. It is expensive and difficult to win. Instead, after spending several thousand dollars and attending a specialized student loan workshop and several CLE (continuing legal education) courses by leading student loan experts around the country, we have picked apart the student loan system and all of the various repayment and rehabilitation programs available. And we have been encouraged by what we have found. While there are pros and cons to each option, and several strategic decisions to be made, we are confident that the average student loan borrower can avoid default on their federal loans and obtain an affordable payment plan of 10-15% of their disposable income, with loan forgiveness of the balance after 20-25 years.
It's an entirely different story with private loans. There are no income based/debt forgiveness plans for private loans. There are no disability, closed school or false certification discharges for private loans. In some instances, particularly where the credit of the borrower and of any co-borrowers are not the primary consideration, we actually suggest that a borrower strategically default. We then use our knowledge of consumer laws to help to educate our client of their rights under the Fair Debt Collection Act, the Telephone Consumer Protection Act and the Florida Consumer Collections Practices Act. Violations of our consumer laws gives us leverage to settle private student loan debt. In those instances, we are often able to negotiate settlements of 10-50% on the dollar, in a payment plan with zero interest. The payment under such a scenario becomes quite reasonable, is sustainable and there is light at the end of the tunnel. In fact, many clients have used exactly those words when discussing the option of strategic default with us.
Please visit our Student Loan Survival Center for more information about how we can help with your student loan debt.