Behind in Your Student Loans: We Can Help You Avoid Default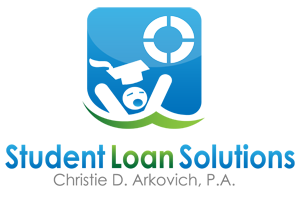 Are you behind in your student loans or facing a huge monthly payment you cannot possibly afford? Most people don't know about the options available to address student loan issues.
I've represented Sallie Mae, USA Funds, TERI and ECMC in nearly 50 bankruptcy cases throughout the State of Florida in the past 25 years. Approximately a dozen went to trial with only one loss involving a closed school in Miami. The discharge hardship standard presented by the Brunner case is a difficult test for a debtor to meet. Based upon these experiences, we have analyzed the various non-bankruptcy options recently available with more improvements to come in 2013 and 2014. We have created a new practice area to assist our consumer clients with their student loan debt.
I would not be a lawyer today if it were not for the availability of student loans. I will always be grateful for that. That was one of the reasons I began to represent Sallie Mae and the other student loan guarantors. I wanted to help preserve a system to allow other disadvantaged students the ability to obtain professional degrees. However, when I graduated from a private law school in 1992, I owed approximately $45,000 and my first job paid $40,000. Roughly a 1-1 ratio. Repayment was very reasonable and achieved easily in less than ten years. Nowadays, the ratios are all out of whack, some nearing 8-1. With new graduates barely able to find employment, and with college tuitions rising over 900 percent since 1978, it is becoming an impossible situation for many borrowers. Defaults are skyrocketing with approximately 14 percent of all students that graduate with student loan debt end up defaulting within three years of making their first payment.
Collection fees upon default range upwards towards 20-30% with incentives to the private debt collectors hired by the U.S. government that penalize the former student or unfairly takes advantage of their lack of knowledge of the system. Debt collection violations are commonplace. It's no longer a system that I am proud of.
Our experience in bankruptcy court representing student loan guarantors has led us to believe that bankruptcy in its current form is not the forum for debtors to deal with unaffordable payment plans. It is expensive and difficult to win. Instead, after spending several thousand dollars and attending a specialized student loan workshop and several CLE (continuing legal education) courses by leading student loan experts around the country, we have picked apart the student loan system and all of the various repayment and rehabilitation programs available. And we have been encouraged by what we have found. While there are pros and cons to each option, and several strategic decisions to be made, we are confident that the average student loan borrower can avoid default and obtain an affordable payment plan of 15% of their disposable income, soon to be reduced to 10% with loan forgiveness of the balance after 25 and soon to be 20 years.
Please visit our Student Loan Survival Center for more information about how we can help with your student loan debt.