Income Contingent or Income Based Repayment Plans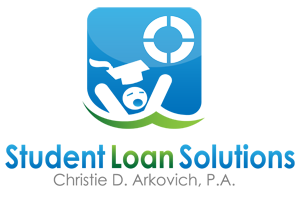 There are several income adjusted programs available for federal student loans. Some of the more common ones are:
the Income Based Repayment (IBR) (2009) (15% for 25 years/150% poverty level)

Income Contingent Repayment (ICR) (20 % for 25 years; 100% poverty lev)

Paye (2012) (10% for 20 yrs; 150%)

Repaye (Oct 2015) (10% for 20 yrs for undergrad; 25 yrs for grad.; 150% poverty lev)

ISR

IBR for New Borrowers
SIMILARITIES ARE:
Income Driven plans are intended to provide borrowers with affordable monthly payment amount based on income and family size.

Under all Income Driven plans, any remaining balances are forgiven under either 10, 20 or 25 years depending upon the plan.

Monthly payment amounts may be adjusted annually based on changes in income. There is also a procedure to lower the payment for interim income changes.

Payments made by a Direct Loan borrower under Income Driven plans count toward the 120 payments that are required for public service loan forgiveness.
SOME OF THE KEY DIFFERENCES ARE:
Parent PLUS loans must only be repaid under ICR. This includes any consolidated loan in which a parent PLUS loan was added to the consolidation. ICR normally results in a higher payment than the other plans.

The Repaye plan requires a spouse's income to be included, the others allow for the spouse to file a separate tax return to be excluded.

The percentages of discretionary income payments vary from plan to plan as well as the amount of expenses allowed to be deducted from income.

IBR is available in both FFEL and Direct Loan programs, while ICR is only available under the Direct Loan Program.

To initially qualify for IBR, a borrower must have a "partial financial hardship". There isn't such a requirement for ICR.

The total amount of the student loan debt is not considered in determining the IBR payment; however it is considered in computing the ICR payment. ICR takes into account total Direct Loan debt in addition to income and family size.

Under IBR, the government pays the remaining unpaid accrued interest on the subsidized loans for up to three consecutive years. Under ICR, the borrower is responsible for paying all of the interest that accrues on his or her loans.

Under IBR, unpaid interest is capitalized only if the borrower is determined to no longer have a "partial financial hardship" or if the borrower chooses to leave the IBR plan. Under ICR, unpaid interest is capitalized annually.
There is also an income sensitive plan (ISR) available for FFEL loans. ISR plans must cover at least the accruing interest which generally makes them less affordable.
There are important considerations to be made when considering what payment plan you should strive for or whether you should consolidate some or all of your loans. Please see a competent attorney or other advisor about these options before pulling the trigger. It may make tens of thousands of dollars difference or much more over the life of the loans. Student loans have become such a large part of people's lives that you should not make uninformed decisions that will affect your lives for up to 25 years, including any future spouse and co-signors as well.