Public Service Student Loan Forgiveness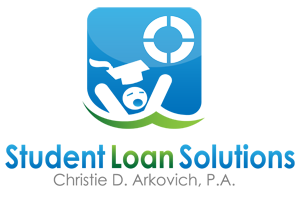 This is almost the holy grail of student loans next to a bankruptcy discharge. The public service cancellation is available to borrowers who work in public service jobs for only ten years and repay their loans through an eligible repayment plan.
As always, there are limits to this program. For one, only borrowers with Direct loans qualify and only payments made after October 2007 in the Direct Loan program count toward the ten-year forgiveness.
Borrowers with low-paying jobs repaying through an income-based plan and with high loan balances are most likely to qualify. Parent PLUS loan borrowers are even eligible based upon their own public service jobs.
Payments can be made through one or a combination of eligible repayment plans including IBR, ICR, ten-year standard or any other plan.
Jobs with federal, state, local or tribal government organizations, public child or family service agencies, 501(c)(3) nonprofit organizations or tribal colleges or universities should be considered public service jobs. Government employers should include the military, public schools, and colleges but does not include members of Congress.
The discharge is based upon the employer's eligibility, not the type of job. While the job must be full-time that is defined as an average of at least thirty hours per week. The ten years does not have to be for one employer, nor does it have to be consecutive.