Delinquency and Default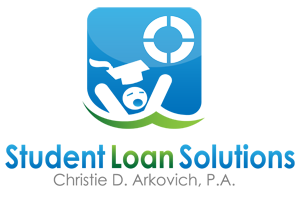 Are you aware that the federal government contracts with private companies to collect student loan debt?
Things you should know:
Debt collectors excel at taking advantage of student loan borrowers by misrepresenting the law and options available to borrowers. These include activities such as:
Making false assertions that the collector may offset Social Security or administrative garnishment of wages (sometimes true, but often not);
Requiring unaffordable payment amounts to rehabilitate loan;
Providing misleading or incomplete information about repayment options;
Requiring payments for loan consolidation;
Requiring good faith payments before being eligible for rehabilitation.
Calling family members, friends or the borrower's places of employment.
Attorneys skilled in the various student loan programs and available options can assist student loan borrowers. We can provide tips to avoid default and how to strategically get out of default. We can help arrange an affordable payment with forgiveness of the remainder of the principal balance if applicable. We partially fund our student loan practice by suing debt collectors for violations. Here in Florida for instance, we believe it is a violation of the Florida Consumer Collections Practices Act, the Fair Debt Collection Practices Act and other laws to assert a legal right that does not exist or mislead a borrower about repayment options.
How can we help? Most people might not think of hiring an attorney to help them navigate the confusion created by the student loan programs and procedures. But really, who else can you turn to? Asking the student loan companies is no guarantee that you are getting the whole story. In fact, we believe that student loan debt collectors often intentionally mislead borrowers or discourage certain repayment options simply because it hurts the debt collector's bottom line. And debt collection is big business. As of 2012, student loan debt now surpasses credit card debt for the first time ever. You can bet that private contractors will do everything possible to increase their bottom line.